If you are an individual or a business with multiple 1099 forms to file at once or if you are an accountant with multiple filings for multiple clients/payers, you should consider various bulk importing options we have. We integrate with various accounting tools to make it easier to import data. Once you create your account with us, our import wizard will walk you through the steps to import your data.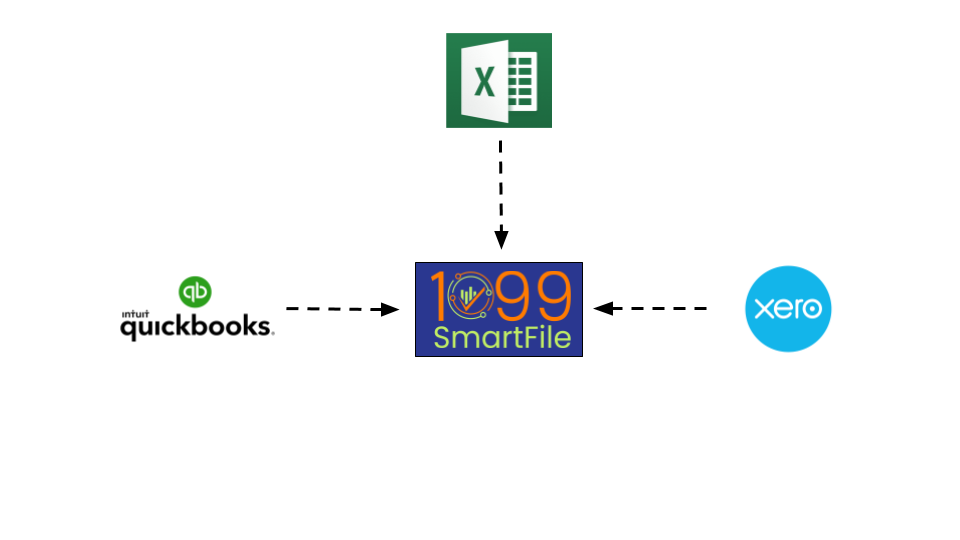 Excel Import:
Download our Excel template to file multiple forms. The template has separate tabs to enter payees' information, 1099-MISC and 1099-NEC filings information. You can copy and paste data from other reports/systems or fill in the fields directly for uploading. There are easy to follow instructions in the app.
QuickBooks:
All vendors flagged as 1099 vendors will be transferred automatically and instantly, from your existing QuickBooks® Online Plus or QuickBooks Online Accountant account straight into your 1099SmartFile account. Visit our How do I eFile 1099 forms using the data from QuickBooks Online? section of resources page.